Sales and installation
Water by George is committed to provide best-in-class customer service to ensure that you make an informed decision when choosing a water treatment system.
As a specialist water treatment retailer and service provider, we look after each and every decision involved with your purchase, from helping you select which water treatment system best meets your requirements, to the necessary prep work prior to installation.
Water treatment equipment installation can be a complex process.
Professional installation is essential to the proper performance of equipment and to reduce maintenance.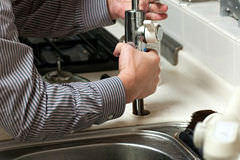 Maintaining your existing or new water treatment system
Maintaining your existing or new water treatment system is essential for maximum benefits and should have regular yearly services.
Water by George services the greater Lloydminster area including:
Alberta:
Vermilion, Vegreville, St. Paul, Wainwright, Wetaskewin
Saskatchewan:
Maidstone, Meadow Lake, North Battleford, Kindersley, Leader, Biggar and more.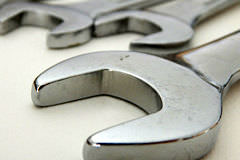 Customer service, support and training
We are always available to answer questions and give technical support. Feel free to contact us should you need any help.
As a special service to our clients, we offer training, so you will know how to deal with an emergency until we can be of assistance.
Many of our clients have found this training beneficial in the past in maintaining a clean, healthy worry free water treatment system as it helps reduce service costs.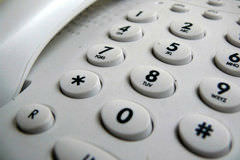 Basic water analysis and lab analysis with report
We receive so many reports of bad smells, discoloration and scaling of water.
Do you want to know what is in your water?
We can test your water to help you find answers as to why your water smells, looks or tastes abnormal, or if you just want to know for the sake of interest.
It is always good to know what is in your water, regardless, because the contents of water can affect us in many ways, even when invisible.
We have two tests available: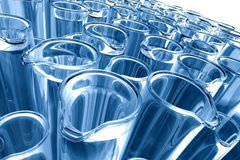 Basic water analysis
We will test your water for hardness, iron and pH, at no cost! All you have to do is gather a sample and send it to us.
Here are instructions for home sampling:
Use a clean container made of glass or polycarbonate with a plastic screw-on cap. The sample volume should be at least 8 ounces or more. You can find these containers at your provincial health unit.
Wipe in and around the faucet opening with Isopropyl alcohol. Be careful not to chip off and drop any of the white encrustation that is present into the sample container.
Allow the water to run for about 10-12 minutes.
Collect the sample. Fill the container completely and re-cap immediately to expose the sample to as little air as possible.
Please avoid contact with your fingers as it may affect the sample.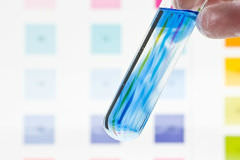 Mail the sample via Canada Post priority mail to:
Water by George
PO Box 12699
Lloydminster, AB T9V 0Y4
Please include your information, so we can contact you with the results.
Lab analysis with report.
We can do this 10 part test for a fee, which includes a detailed report. For more information on the fee or for any other questions, please contact us.
Refurbished systems
Water by George provides refurbishing services such as re-bedding media tanks with a variety of filtration medias like Birm, Filter-Ag, Filox, Pyrolox, and softening resin.
We can refurbish your existing system to be "as new", which will provide many more years of quality drinking water, saving you money, time, and keeping existing equipment out of landfills, which is good for the environment.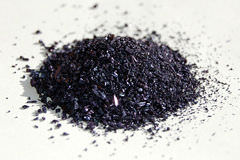 Postal Address:
PO Box 12699
Lloydminster, AB T9V 0Y4