A successful water treatment system is the result of a thorough site evaluation, the application of intelligent design principles and the use of well-engineered equipment professionally installed and serviced.
Water By George is proud to offer Kinetico's efficient, reliable and expertly designed commercial water treatment equipment for all types of applications.  We complement Kinetico's offerings with products from a wide variety of high-quality vendors, to put together the system that will meet your needs and your budget.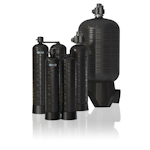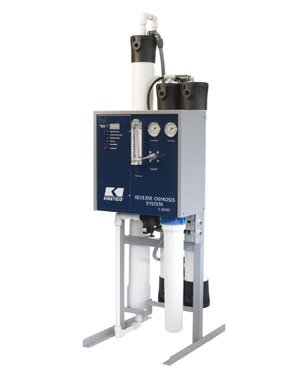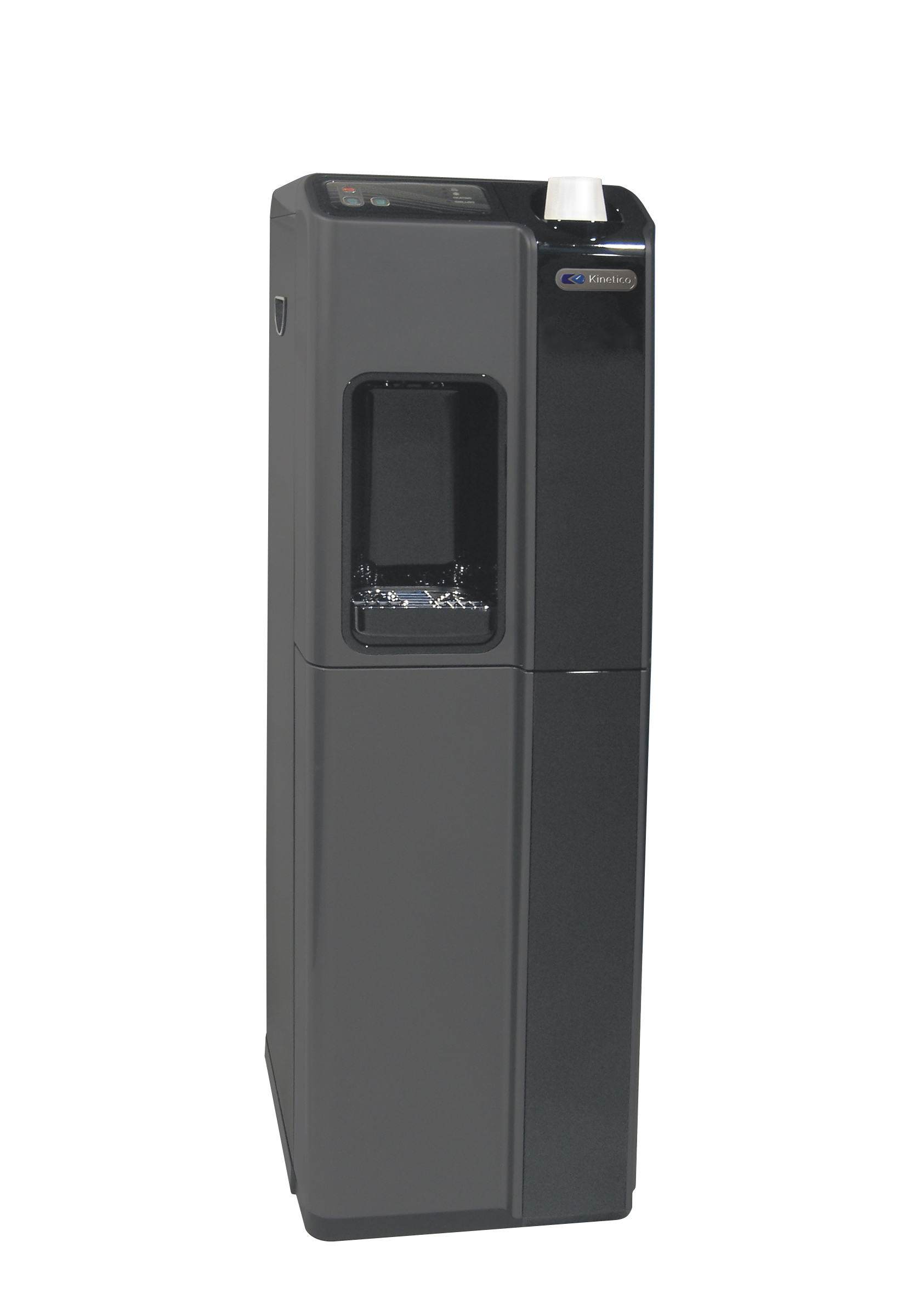 Commercial Plus Softener
An advanced design that offers flexibility in setup and operation. Can be set up in the parallel flow, overdrive configuration for maximum flow rate, or in an alternating configuration for maximum efficiency. Twin tank design provides a continuous supply of treated water.
Commercial Reverse Osmosis
The Kinetico TL and TS series of membrane systems are ideal when high quality water is needed, space is at a premium and you need to conserve water. Their unique submersible pump deign allows for quiet, trouble-free operation.
Bottle-less Water Cooler
Sleek, upscale bottle-less cooler with reverse osmosis filtration which provides instant great tasting hot and cold water from your tap. Contemporary styling fits with today's modern offices, lounges or break rooms. Eliminates the hassle of 5-gallon bottles.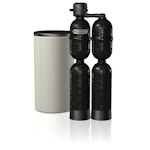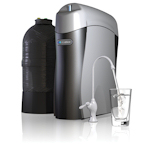 Water Softeners
Bring softened water into your home and you'll see and feel the difference right away—from no more staining, soap scum or scaling to softer towels and skin. We offer a comprehensive selection of water softeners with a wide variety of capabilities and patented features like the non-electric control valve—all at prices to fit any budget.
Drinking Water Systems
Provide your family with an unlimited supply of high-quality drinking water right from the tap. From improving the taste of your water to filtering out chemicals, metals or bacteria, we have a system to help you enjoy your water again.
Specialty Treatment Systems
A number of factors can affect your water and, in turn, your home. Our specialty water treatment systems can eliminate rust or blue-green staining, cloudy water and other water problems.
Download the Kinetico App today!
Go To Kinetico Water Website
Postal Address:
PO Box 12699
Lloydminster, AB T9V 0Y4