What is Reverse Osmosis?
Reverse Osmosis is a pressurized water treatment method that is applied to remove impurities from water by forcing it through a unit that contains a special filter, called a semipermeable membrane.
The semipermeable membrane "traps" all the impurities so that clean water can be expelled for use, while the impure water is flushed out through a separate outlet for disposal.
What are the benefits of Reverse Osmosis?
Reverse osmosis eliminates chemicals like lead, copper, nitrates, sodium and compounds such as fluoride.
Reverse Osmosis
For fresh drinking water that is free of odor, clean and clear.
Osmosis water has the purest taste.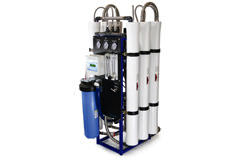 Commercial - Nelsen Corporation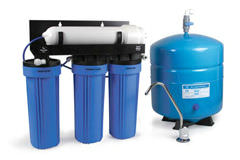 Residential - Nelsen Corporation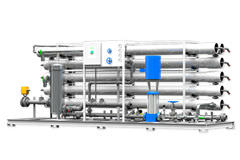 Industrial - Axeon Water Technologies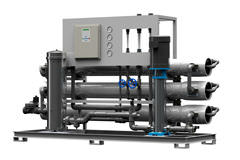 Industrial - Axeon Water Technologies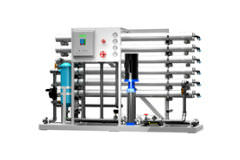 Commercial - Nelsen Corporation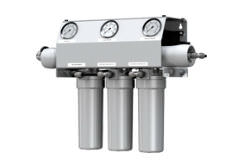 Commercial - Axeon Water Technologies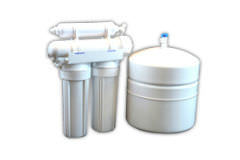 Residential - Axeon Water Technologies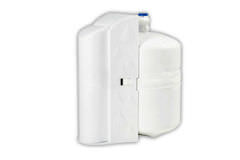 Residential - Axeon Water Technologies
Postal Address:
PO Box 12699
Lloydminster, AB T9V 0Y4